Agile Network India is organizing an event – Digital Transformation & Agile @Mumbai on 27th April 2019.
Here you'll learn;
How Agile methodologies can help organizations scale and accelerate their digital transformation projects
How Agile Helps Drive Digital Transformation Forward
Principles of Agile Digital transformation and many more.
This event also provides an opportunity to share your learnings with the other participants at the
networking session during the later part of the day.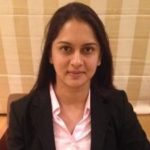 Mahindra and Mahindra Ltd