Agile Network India is organizing Scaling Agile Day on 27th April 2019 at IGT Solutions Pvt Ltd., Infotech Centre, Gurugram.
When Agile Software Development methods are being used on a larger scale, many challenges arise. Let's explore those challenges and discuss the ways to overcome such challenges to scale agile in an organization.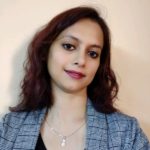 TwinFlames Consulting Services

Shweta has 16 years of experience in Project Management, Service Delivery, Scrum Master & Enterprise Resource Planning, Learning and Development, Team Facilitation; using Agile Methodologies such as Scrum, SAFe and Kanban. She have been involved in training corporates and upcoming managers, working as Agile coach, helping leaders, managers, business analysts, career aspirants and team in Agile transformation.